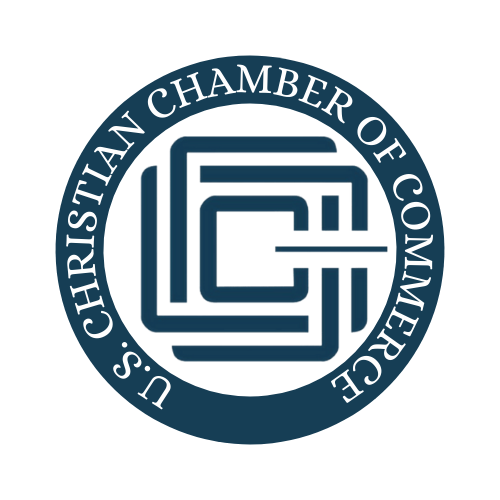 FOUNDING MEMBER
$100 Individual Membership
(Application deadline: January 12, 2023, at 11:59pm EST.)
*Must be an active member of the Central Florida Christian Chamber of Commerce to apply*
---
Member Benefits
Designation as a Founding Member of the U.S. Christian Chamber of Commerce
Receive a Founding Member plaque
Standard listing in the online member directory (business name, contact information; 1 founding member category listing)
Lifetime founding member status (no annual renewal fee unless upgrading to a business/deluxe level membership)
Membership in the U.S. Christian Chamber of Commerce positions you as part of a NATIONAL community of believers committed to the next great move of God in America - a movement that will happen in the marketplace.
---
Statement of Faith
By submitting this membership application, you acknowledge that you have read and subscribe to the following Statement of Faith, as outlined in the U.S. Christian Chamber of Commerce Bylaws.
Members of the U.S. Christian Chamber of Commerce trust in Jesus Christ as our Lord and Savior (John 14:6); seek Godly Wisdom in partnership with the Holy Spirit (Proverbs 9:1, Colossians 1:9-10); and present our businesses to God as an act of worship both in Spirit and in Truth (John 4:24).
Kingdom Commerce - We proclaim Jesus as Lord through all that we do in all activities and business interactions (Romans 10:9-10).
Resilience - We serve as a forum for meeting together, discussing the challenges and triumphs of being a Christian in the marketplace (Hebrews 10:24-25).
Ethics - We serve others with excellence in all we do (Matthew 5:14).
Community - We value diversity and foster an environment of inclusion and unity according to biblical standards (1 Corinthians 12:27).
Kingdom Leadership - We encourage Christian business owners to view business ownership as a ministry and use their unique gifts to serve others and God (1 Peter 4:10).
Legacy - We pray and encourage others to build a meaningful personal relationship with Jesus Christ. (John 15:5).
Marketplace Ministry - We dedicate our lives and businesses to serve God and reach people for Christ through discipleship in the marketplace (Matthew 4:19).